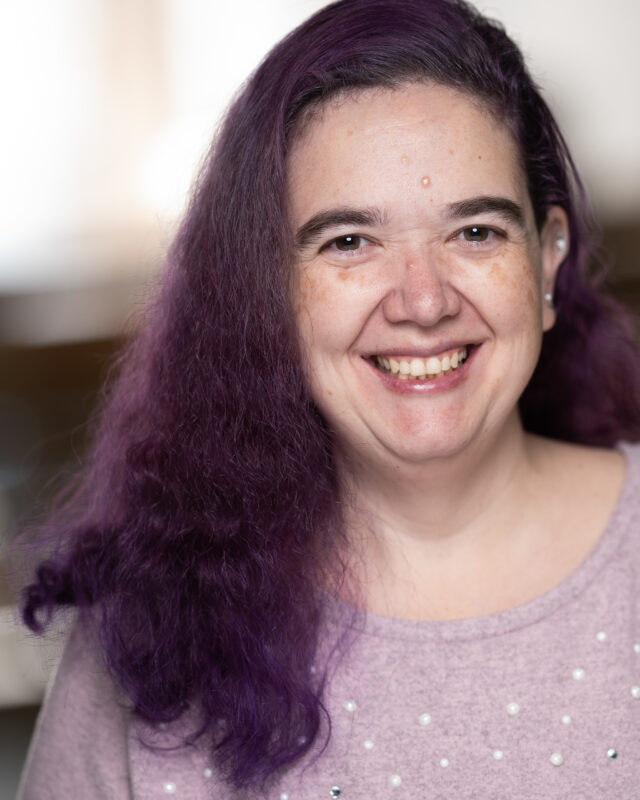 Email me today at [email protected] with questions or to schedule a free consultation!
JENIFER VIGIL
Jenifer Vigil is a bookkeeper, payroll specialist and accountant. Jennifer received her Bachelor in Accounting from Regis University in 2002. She has worked in corporate accounting in several industries including manufacturing, legal and health care. She has been working at McGehee, Davis & Associates since January of 2020.
I'm a bookkeeper, payroll specialist and accountant, but that doesn't stop me from having fun with my hair.
Jenifer moved from corporate accounting because her desire was to help small businesses and individuals. She has always loved doing taxes but now gets to work hard in getting the most benefit for the common person instead of a large company.
Jenifer is a hard worker and often works late into the night for most clients. Jenifer's platform of choice is Mac OS but she is also proficient in the Windows environment. She also loves to learn new things and is an avid researcher, and she even does research for fun, but mostly to be able to assist and help out her clients.
Jenifer has been married for 28 years and has one daughter, who is a practicing attorney in both California and Colorado. She also has 3 sons in various stages of education. Jenifers's hobbies include gardening and crafts of all kinds and learning history. Jenifer has been experimenting with changing her hair color to fantasy colors. You can always stop by just to see what color she is rocking.